What is WIN?

The map below shows the areas covered by Wessex Inspiration Network (WIN):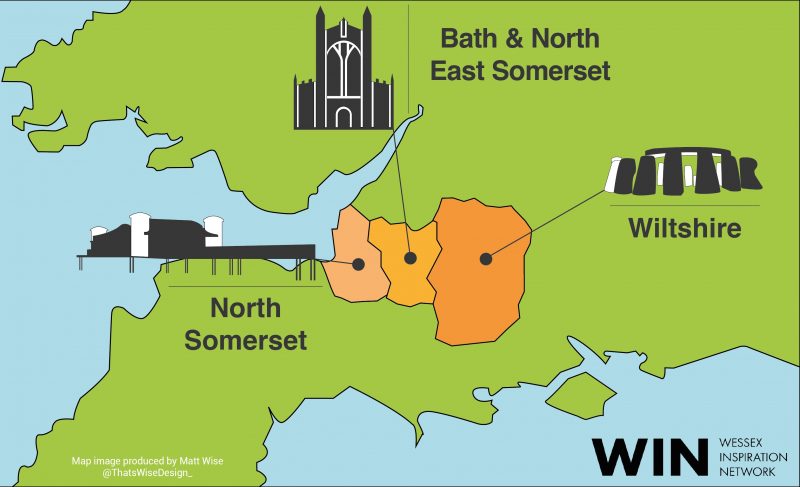 WIN (Wessex Inspiration Network) is one of 29 regional partnerships within the Uni Connect Programme aiming to increase social mobility by raising awareness of Higher Education (HE) opportunities and progression pathways for young people.

You can find out more about the Uni Connect Programme by visiting the Office for Students website.
WIN covers BANES, North Somerset and Wiltshire (excluding Swindon).
WIN has 3 outreach strands:
Raising Attainment
Targeted Outreach
Strategic Outreach


WIN Colleges:
Wiltshire College & University Centre (Trowbridge, Chippenham and Salisbury)
Weston College (University Centre Weston)

WIN Schools: