Lesson in a Box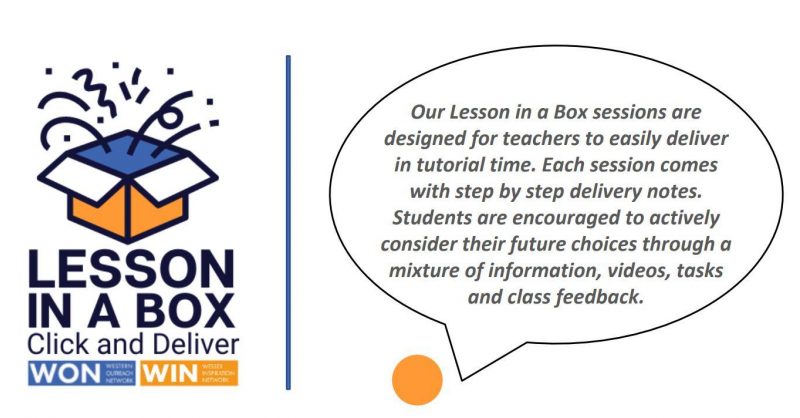 Click on the link below for an overview of what a Lesson in a Box involves:
Introduction to Higher Education (Pre-16)
Designed to be delivered over two tutorial slots, of approximately twenty-five minutes, the sessions take students through an enthusiastic, open-minded introduction to Higher Education.
Focusing on gaining knowledge of possible progression routes, understanding student life, different types of university and campus living.
Students are encouraged to consider their personal development, passions and skills in relation to their next steps and given hints and tips to research possible courses and gain further support and advice.
Click on the links below for the Powerpoint presentations for Session 1 and 2 of 'Introduction to HE' and teachers delivery notes.