Employer Encounters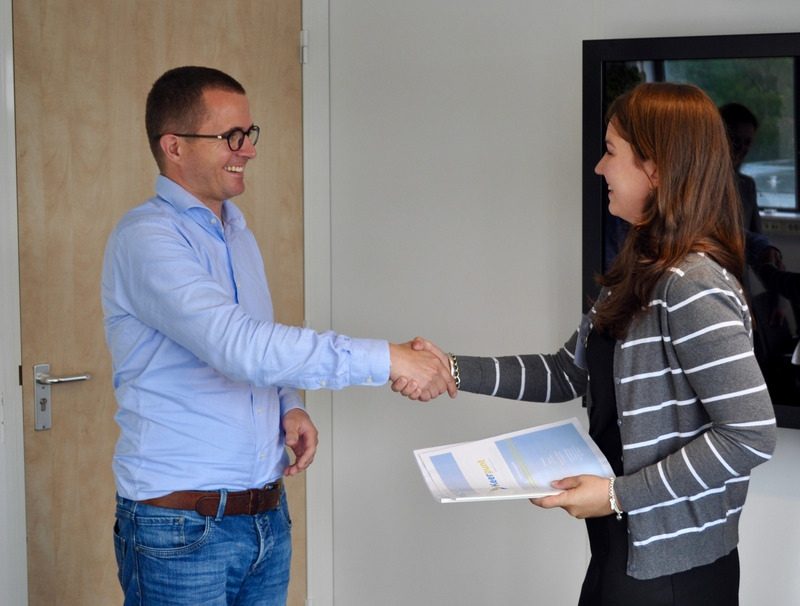 Encounters with employers provide an opportunity for young people to experience the world of work and get first-hand experience of the workplace.

Below are some useful links to share with your students to help them understand and gain access to employer encounters.


Work Experience

Preparing for work experience:
Careerpilot

Finding work experience:
allaboutcareers

Complete a virtual work experience:
Barclays Life Skills

Volunteering provides opportunities for students to demonstrate skills and abilities that are valuable in the work environment.Students in FE or HE can find info here:
Student Volunteering Network


Apprenticeships

What is an apprenticeship?
Work Wiltshire

How to find an apprenticeship
The following site provides a comprehensive listing of all the organisations currently offering higher and degree apprenticeship opportunities, as well as closing dates for applications:
GOV.UK - Higher and Degree Apprenticeships

Find an apprenticeship course in your area
Careerpilot
Career Alchemy


Employers engaging with schools

Here are some examples of how employers are engaging with schools through the Career Enterprise Company CEC:
Careers & Enterprise Company (CEC)

Your school should have an Enterprise Co-ordinator at the CEC who will be able to support you:
Careers & Enterprise Company (CEC)

Or you can request support through here:
Work Wiltshire Careers Hub
West of England Careers Hub


Stem Ambassador Programme
The STEM Ambassador programme has 30,000+ volunteers from around 7,000 employers sharing knowledge and experiences, free of charge, to help young people of all ages achieve more and progress further in STEM.
The teachers handbook explains more about the STEM Ambassador programme and how teachers can tap into their support.
Looking to find employer encounters for your students?

In the coming months we aim to provide details of employers in the region who would like to work with and support schools to inspire young people, particularly those from underrepresented groups, to choose Higher Education.







The Royal United Hospital (RUH) in Bath has lots of different opportunities, to gain work experience. Click on the links below to find out more.
Work Experience and Apprenticeship Opportunities
Step into the NHS
Health Careers









Thales is a global business with a presence in 68 countries, working across 5 sectors in Aerospace, Space, Security, Defence and Transport.
They have a site at Templecombe, Somerset and are recruiting for apprentices in a range of roles.
You can find out more about opportunities with Thales here: UK early careers programme
Below are some examples of young apprentices working in Thales:
Mia - a day in the life of a software engineer apprentice
(approx. 2.5 mins long)

Denny - a day in the life of an HR Talent Brand Partner
(approx. 2.5 mins long)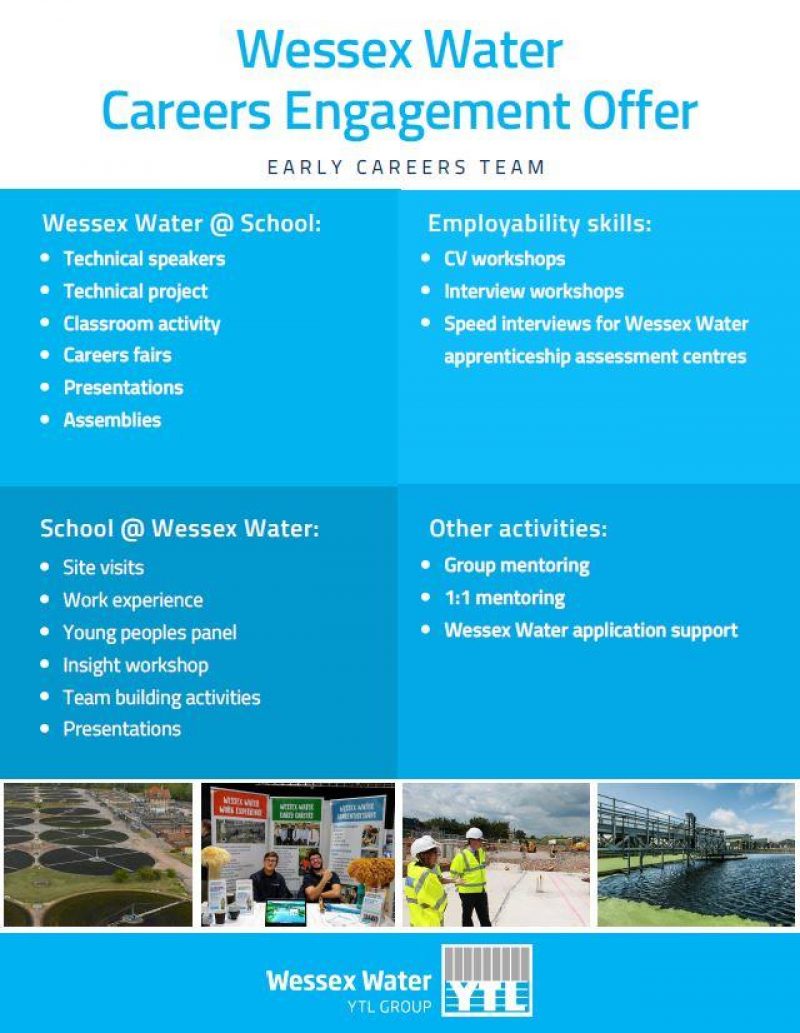 Wessex Water is a regional water and sewerage business serving 2.8 million customers across the south west of England including Dorset, Somerset, Bristol, most of Wiltshire and parts of Gloucestershire and Hampshire.


To learn more about opportunities at Wessex Water visit their Early Careers site.