Tools and Resources
The following are tools to help you decide on your next steps.
Careerpilot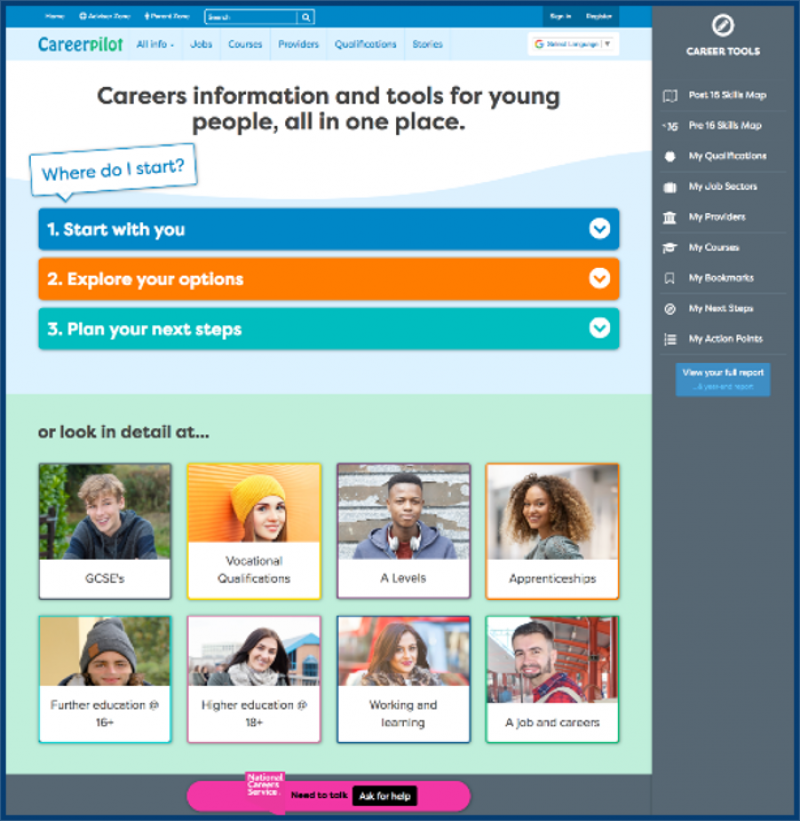 Careerpilot is a one-stop, free careers website for 14-19 year olds in the South of England, providing information on all the choices and routes young people can take.
Find information about pathways, jobs, courses, money, and lots more.

Students can start with activities for their age group, with quizzes or do the Skills Map.
Students can register and then use the Career Tools to save information and build their report.
UCAS Hub
For Higher Education specific research, visit the UCAS Hub.
The UCAS section of our website also has lots of useful information on applying to HE.

HE Jargon buster
Click on the link below, to find out what some well-used HE (Higher Education) acronyms mean: