The WIN Programme


The WIN offers a wide range of workshops and activities for Year 9 to 13 students, which allow them to explore whether Higher Education is for them. These sessions form part of the WIN Programme.

All of the activities can be incorporated into school or college timetables, either into lesson time or PSHE sessions; the workshops can also be planned in a "carousel" format, where a number can take place at one time in order to engage with an entire year group at your institution.

One of the most popular set of sessions are study skills, including; writing for exams, revision techniques and dealing with exam stress, which have been delivered on numerous occasions and have been well received in both schools and colleges.

Employability sessions, including; interview skills, preparing for a work placement and CV writing skills have also been very popular for students in Years 11,12 and 13.

The WIN can also offer tailor made sessions to your students, to provide information about Higher Education and assist with overcoming any specific barriers to studying at a higher level (please speak to your School/ College HE Adviser to find out more).

The WIN programme is structured into five strands. These aim to complement and enhance your curriculum in supporting young people, when considering their options and exploring whether Higher Education may suit them.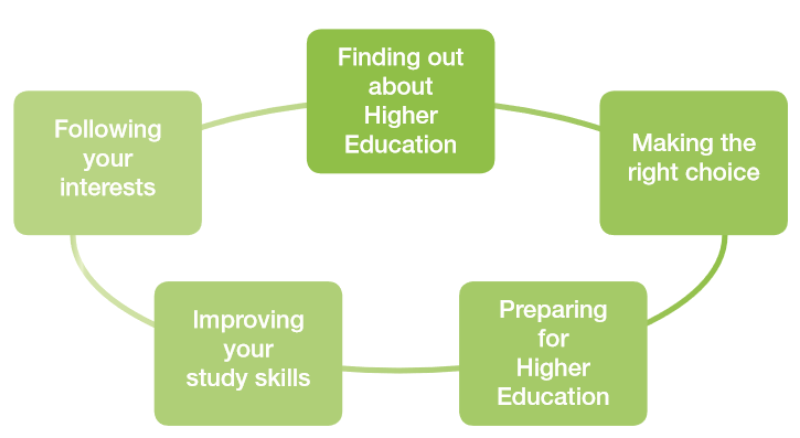 A copy of the WIN Programme is available for you to download on this page.
If you are a teacher from a WIN School or College and would like to discuss in more detail, what the WIN Programme has to offer, then please contact Colin Mather, WIN Project Manager.