Teachers Resources
Step by step guidance to creating a CV (including workbook)

Building a CV - preparing for the future
(approx. 19 mins long)
The following booklet is for students to refer to, whilst watching the session above.
Teachers resources document
The following document includes information (in the form of website links and videos), taken from lots of different sources, providing comprehensive help and support for teachers and advisers: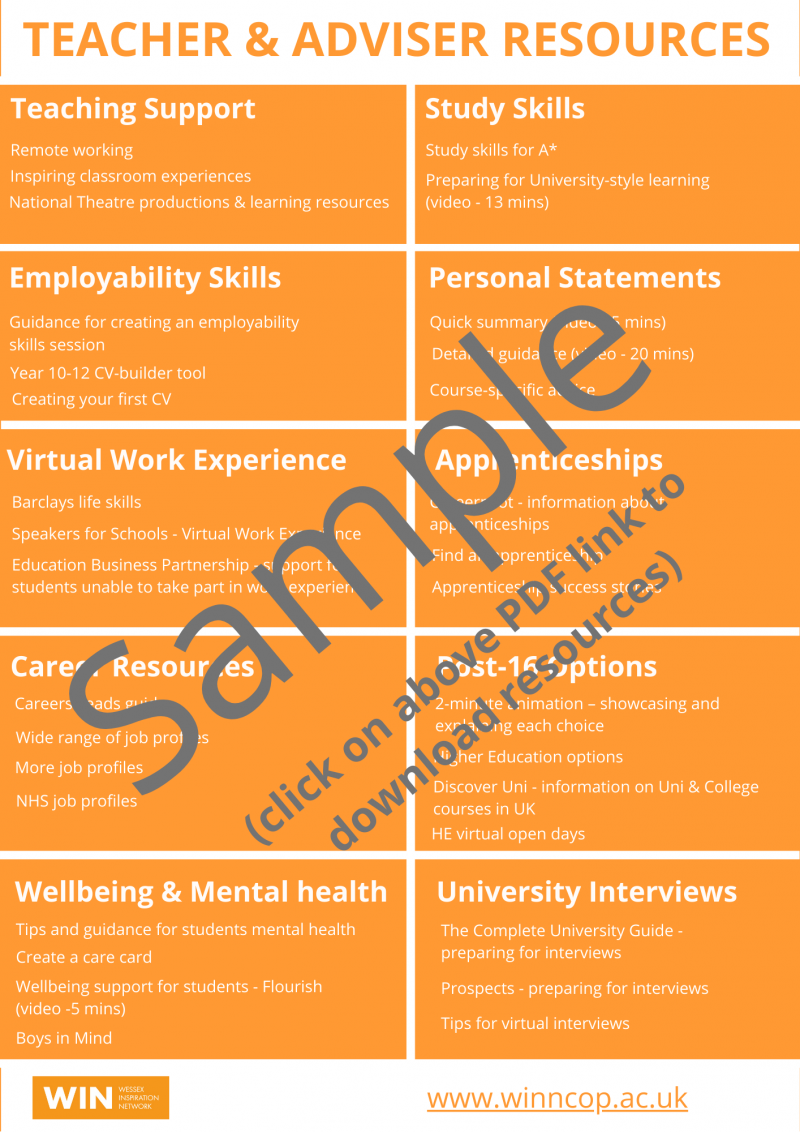 -
Providing a remote education for your students
The Government has published a range of resources suitable for supporting the home education of your students. Details can be found by clicking on the following link.