Careerpilot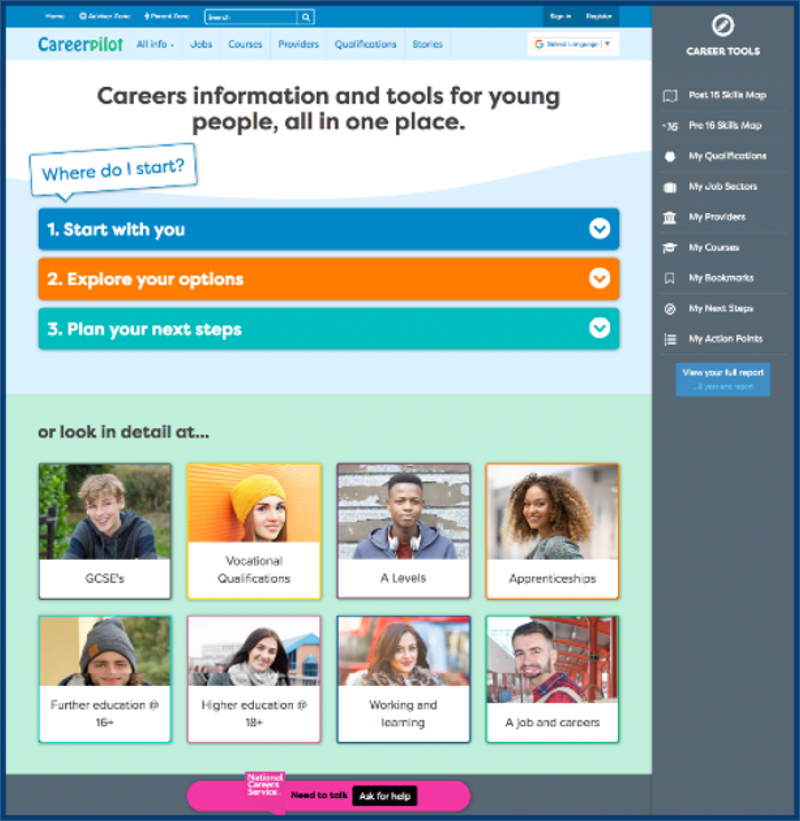 Careerpilot is a one-stop, free careers website for 14-19 year olds in the South of England, providing information on all the choices and routes young people can take.
Find information about pathways, jobs, courses, money, and lots more. Students can start with activities for their age group, with quizzes or do the Skills Map.
Students can register and then use the Career Tools to save information and build their report.


_________________________________________________________________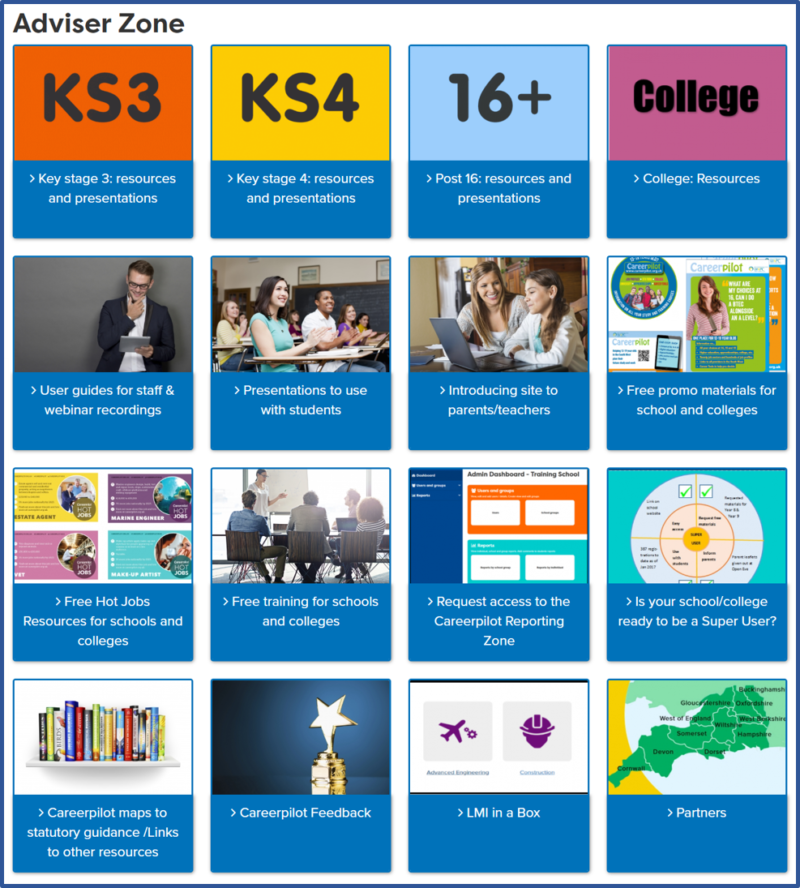 Schools and colleges can use the Reporting Tool to see student's choices, and add 'Adviser Comments'.
Careerpilot is mapped to the Gatsby Benchmarks and can be at the centre of a school or college's careers programme.
Schools and Colleges can access specific tools and resources to meet different Gatsby Benchmarks, such as, Careerpilot Hot Jobs, which inform parents about labour market changes.